There's More To See
We've never stopped dreaming, and neither have you.
Planning a road trip to (re-)discover our great NZ backyard? Or maybe planning a short break to embrace the stunning Winter season in Queenstown?
Now you can discover more, do more – and save more! Experience a staycation with all the perks. Pack the bags and rest easy knowing we'll take care of daily parking and breakfast.
Queenstown is Southern Hemisphere's premier four-season mountain & lake destination. You can feel the freedom, the inspiration and the unique energy of Queenstown's majestic outdoor spaces from the privileged location and scenic views offered by Crowne Plaza Queenstown.
Get exploring and saving today!
#wanderwithIHG
ACCOMMODATION PACKAGE INCLUDES
Accommodation for 2 adults
Free breakfast daily
Free parking
Stays up to 30th Dec 2020
*Must book at least three days in advance, receive a full refund if you cancel one day
or more before your arrival. Cancel up to 1 day prior / Penalty equals first night.
IHG Way Of Clean
Good isn't good enough – we're committed to high levels of cleanliness. That means clean, well maintained, clutter free rooms that meet our standards. If this isn't what you find when you check-in then we promise to make it right.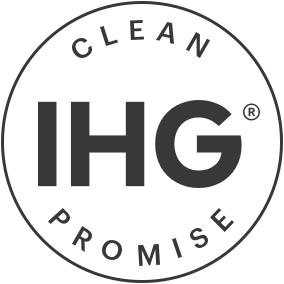 *Booking must be 3 days in advance
You may also like any of these local special packages